Have you ever used herbal bath salts? You will be converted after making and trying out your very own! This herbal bath salt tutorial is totally customizable and makes a great gift. Plus, the kids can help out too.
I am a handmade gift giver, for better or for worse! I like the thoughtful touch of a hand made gift, and I love saving money and giving a gift I KNOW my friends won't be getting duplicates of!
This year I had to figure out how to use up some glass boston jars I had left over from our wedding and Christmas decorations. They've been taking up space in my craft room for years which meant it was time for them to find a new purpose!
Enter Pinterest. 🙂 I found SO many cute ideas for herbal bath salts and Christmas gifts in a jar I thought I would combine the two and make my own herbal bath salts in the boston jars!
The problem was… I lost all the lids. So the very first thing I had to do was order some super cute corks on Etsy to replace the lost lids. These are the ones I ordered. (Affiliate Link) They are perfect and super cute and cheap!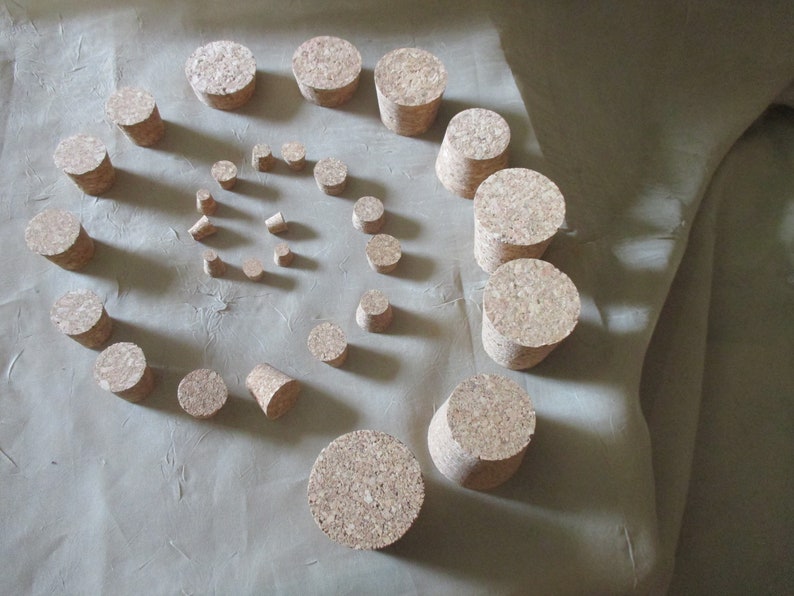 What I love about this DIY…
Making bath salts is really fun because it is SO customizable. You can add herbs, essential oils, pigments, or even make them fizzy like bath bombs. (That will have to wait for another tutorial).
Epsom salts are a great Christmas, birthday, or just-because gift because everyone loves to relax! Epsom salts are a magnesium compound that help sooth aches and pains. I could use some of that myself…
Perfect for a spa day or some much needed self care for mamas. These would be in a perfect postpartum care package.
Even if you are not a 'DIYer', you can totally make this gift. It is so easy and pretty inexpensive. You could use tiny mason jars instead of boston bottles, or whatever you have on hand.
Here are the supplies and ingredients you will need:
Epsom Salt
(You can purchase this at any grocery store. I purchase it in bulk 8 lb bags for a great price at walmart. You can buy plain epsom salts or ones that already have herbs and scents added, for this project I would stick with the plain one.)
Dried Herbs
(Today I chose to use up some of the Organic Chamomile I grew this year from my garden! I have plenty on hand that I dehydrated, and chamomile has such a pleasant smell and is an essential calming and relaxing/sleeping herb. Some other ideas for herbs to use include lavender, rose, ginger, peppermint, etc.)
Glass Bottles & Corks
(See the corks I used above! You can also find bottles and vials on etsy or thrifting!)
String
Printable Tag
(Optional, but you can use the same one I made and used by downloading the free printable below.)
How to make Herbal Bath salts
To make your bath salts, simply pour the epsom salts and the herbs (and any essential oils, if using) into a bowl and mix them together. I didn't measure out an herb to salts ratio for this recipe, I just eye balled it. If I felt like it needed more chamomile, I added more.
To pour the salts into small rimmed jars like I used, use a funnel and a wooden skewer to help poke the salts down into the jar. Make sure to leave enough head room for the cork, then carefully press your cork in. You want the cork to be very tight, but don't pound it too hard or your jar will break! (I broke one jar!)
Tie on a string and your gift tag, and you're done!
To download your free tags, click on the images below. I used the Chamomile tag for my Christmas gifts, but I also made a general one that you can use for any herb! Make sure to test print them first so they come out the size you want.
I think these are such a good gift idea, one that I will definitely need to make again and add to my list of favorites.
My sister in law (who is in the military and needs all the relaxing she can get) tried out hers and LOVED it! I also took a quick soak to try out the salts when I was sick recently, and it felt amazing, and the chamomile smelled so good. A winning natural remedy for sure!
There are so many ways to customize this, what kind of herbs would you make this with?
Want more natural DIY's? Learn how to make a simple all purpose cleaning spray with essential oils!