Using HTV vinyl to make your own iron on doll face is an easy way to finish your rag doll! It is faster than embroidery, but can still be cute and colorful. Let me show you how I used this method on this simple cloth doll for my girls…
This post may contain affiliate links. As an affiliate, I make a commission on qualifying purchases at no extra cost to you. See Disclaimer for more details.
My girls have been playing with this sad blank doll for a while.
Embroidered doll faces are so gorgeous but they take some time to make and they also take some practice to perfect. (There's a reason I have never shown you the first embroidered doll face I ever attempted… HA!)
That is why lately I have been making doll faces using HTV (or Iron On) vinyl using my cricut!
(You can see the first vinyl doll face I made here on this doll hair tutorial.)
This is a very simple and quick way to make cute and detailed doll faces.
You can even do different colors of vinyl for the eyes and lips. Sparkly lips or eyes would be so cute! Here's how I did it:
How to Make an Iron On Doll Face (Using heat transfer vinyl)
Find a face for your cloth doll
First I searched for a clip art illustration of a doll face. You can purchase an SVG on Etsy or creative market, or you can find a free image like I did on a website like freepik or Canva.
Here are some super cute and cheap SVG doll faces from etsy!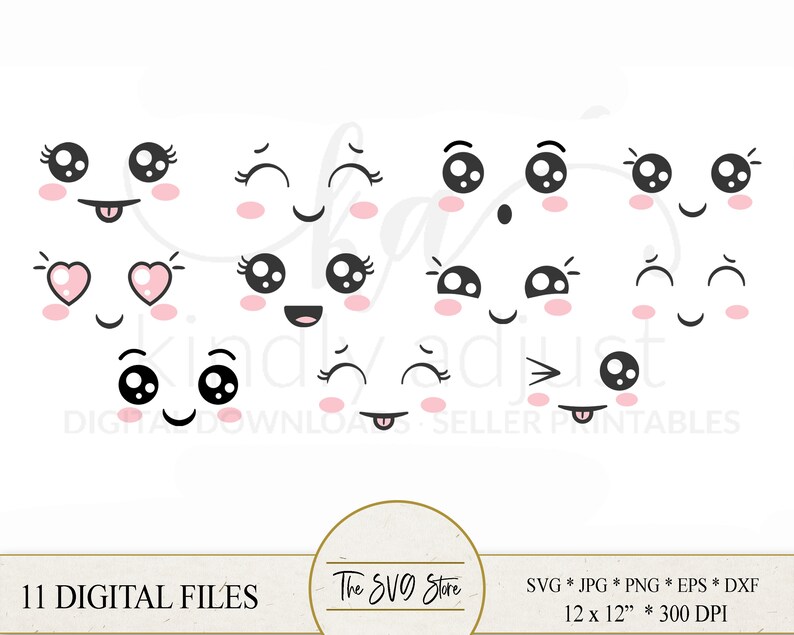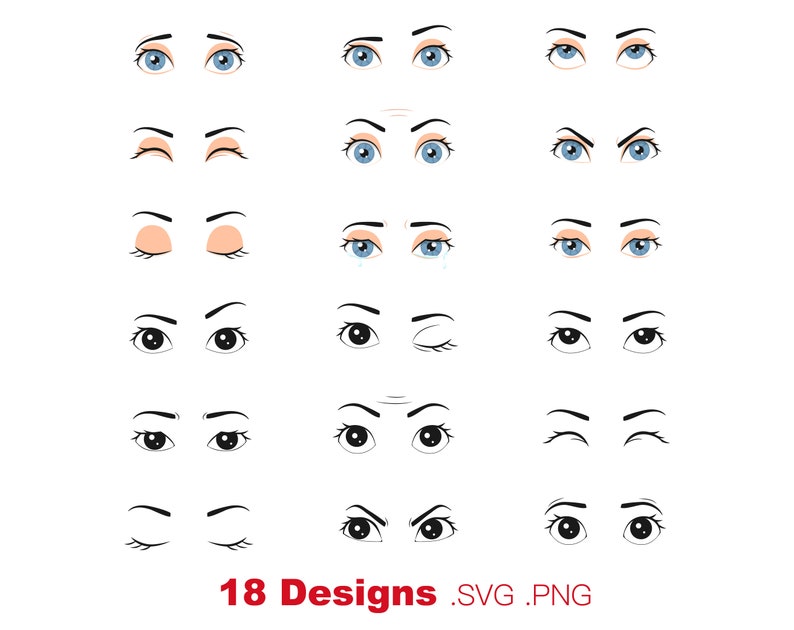 I decided to go the free route today. I found this face in Canva that I thought was cute, but it was on a body so I needed to isolate it.
Upload the image into Cricut Design Space and prepare it for cutting
(Warning; I just took pictures of my computer screen today because I was going quick! Sorry!)
First I cropped it down as small as I could, then downloaded the image to my computer.
I then uploaded the image into the cricut app and erased the extra hair and face lines. (You may notice it only has one eyebrow, that's okay. I will fix that soon) Then I saved it as a cut image.
I inserted that cut image into the cricut design space. To add a second eyebrow, I added a square to the canvas and placed it on top of the eyebrow and clicked on "slice".
Then I deleted the square and moved the extra eyebrow the slice tool created over to the other eye.
For this face I decided to just cut it all one color, and I chose red since that was close by 🙂
my husband questioned why it had a red face, maybe the doll is embarrassed about something? 😂
Cut the vinyl with your Cricut, then weed and iron it on!
First I measured the dolls head to make sure I knew how big I needed to cut the face. Then I cut out the vinyl and weeded it, then applied it to the dolls head.
Since the head isn't flat, ironing it on is slightly trickier than normal, but I just moved the iron around until it was all applied and it worked great!
Now the doll looks more lively and she is ready for some hair and clothes!
That's it! There's endless possibilities here. it's also a great way to use those little vinyl scraps.
I hope this walkthrough was helpful to you! If you have never made an iron on doll face before, don't be intimidated. HTV (heart transfer vinyl) is easy to use and really is quick. As always I am happy to answer questions below!
To learn how to make easy yarn doll hair, make sure to read this tutorial here!!
If you want to learn how to make a corn husk doll, Check out this easy kids craft.