This post may contain affiliate links. As an affiliate, I make a commission on qualifying purchases at no extra cost to you. See Disclaimer for more details.
We got some new super cute kiddo t-shirts and wanted to personalize them since they were blank.
A purple shirt is awesome, but a purple shirt with a bunny is SUPER awesome.
Am I right?
I am still missing my cricut mats (if you missed my last 'matless' vinyl adventure, you can read about it here) so I had to go matless today too, this time with Iron on Vinyl (formally known as HTV).
The vinyl piece I wanted to use was a little to short to fit under both sets of rollers on my Cricut, so I had to tape some card stock to the back of it so the machine had something to grip.
It worked great!
We chose to do a cute vintage bunny design, which you can find here at Adobe Stock.
Adobe has an awesome deal where you can get 10 images free when you sign up for their stock photo subscription. You can cancel at any time. They have some awesome selection, I downloaded my ten free images real quick!
I edited the image using the mobile cricut app, which I have been using a lot lately. It is so easy to use and I regret not trying it out sooner! If you've never used the cricut app you can learn how I clean up an image for cutting in THIS post.
One of my favorite things about the app is how close you can zoom in when you're erasing the background of your image!
Before you cut, remember that when you're cutting matless, the machine still thinks you have a mat and you'll need to account for the mat's margins. I usually add an inch and a half on each side and the top and it works great.
Starting to cut…
After unloading the vinyl from the machine I removed the tape and card stock off the vinyl backing.
It worked! I'm still shocked it works!
There were a few little bits to weed in this design but it looked like it cut pretty good! (Love that Siser Easy Weed!)
I centered it on the t shirt and ironed it for about 10 seconds on the cotton setting.
Here is the finished product:
This is why I love my cricut! I love being able to whip up cute projects super quick in the morning.
And I really like being able to add some style and personalization to our home without breaking the bank.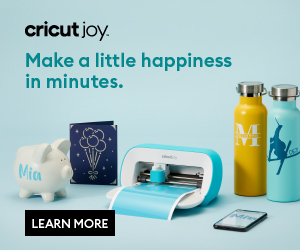 There are a lot of things I can't wait to try with my Cricut, I've been eyeing their gold foil projects and wonder if I can figure out a way to do them with my older machine….
I also have been wanting to try new materials like balsa wood. I have successfully made earrings from a milk jug with my Cricut but still never cut wood! Ack!
Have you worked with iron on vinyl before?